We have financial advisors from a range of industries, all ready to have a conversation with you.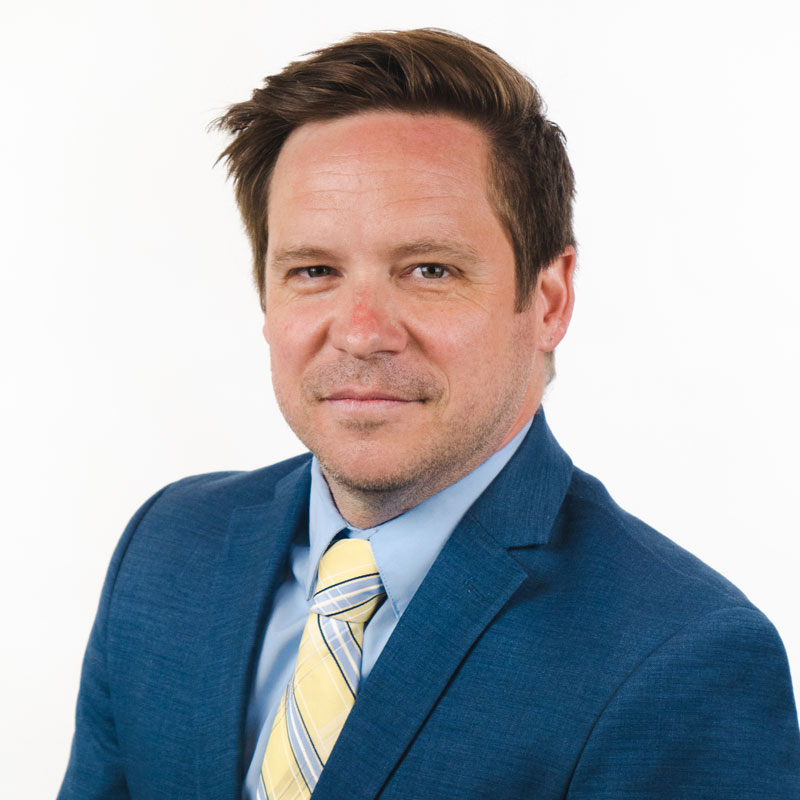 Nathan White is a Licensed Healthcare Advisor on the AXIUS Senior Benefits Solutions team. Our team has had the pleasure of having Nathan and his easy-going personality on our team for 4 years. Nathan is from South Bend, IN, but has been living in the STL region for 13 years. He received his Bachelor in Marketing from DePaul University.
Some of Nathan's favorite moments with the AXIUS team has been the annual Halloween Party, preparing food baskets for the Academy of the Sacred Heart Basket Mass, and of course the team's trip to Mexico in 2019. Nathan enjoys the people, the culture, and the mission of AXIUS. This is what drives him in the work he does from his clients: "AXIUS Senior Benefits Solutions assists our clients in finding Medicare Health Plans that are most conducive to the individuals health and financial needs." The most rewarding moments for Nathan are when clients express their gratitude and appreciation for what you have done for them.
Being a father is a joy for Nathan. When not in the office, Nathan coaches his children's soccer teams and volunteers at the Academy of the Sacred Heart where his children attend school. He also spends time playing pickleball, and you might even catch him as the Public Address Announcer for the St Louis Ambush Professional Indoor soccer team.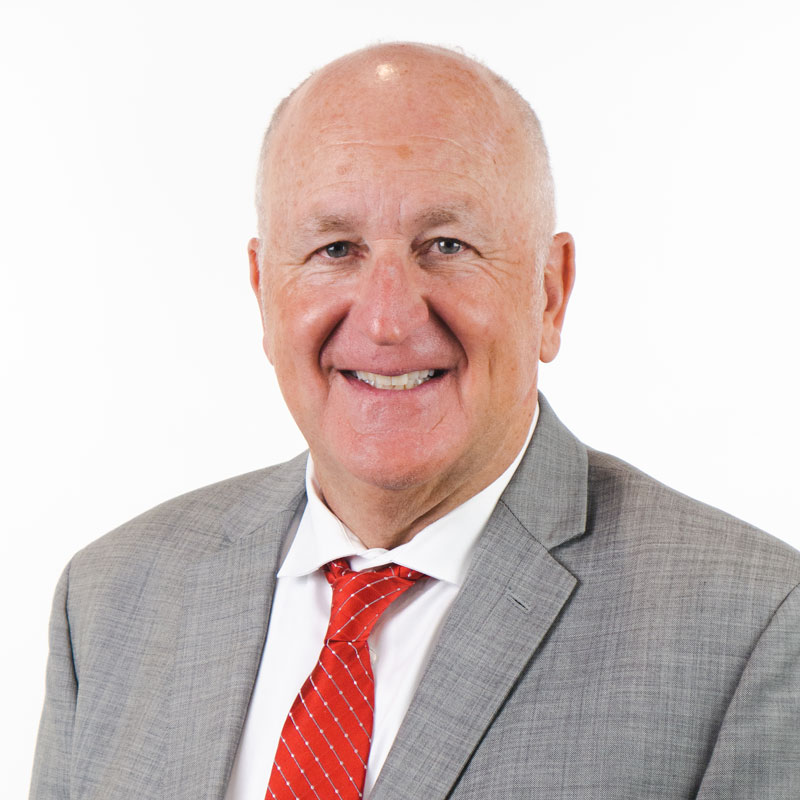 Tom Jacobs is a Medicare Advisor on the AXIUS Senior Benefits Solutions team. Tom is a St. Charles native and has been living in the St. Louis area for 26 years.
Tom received his Bachelor of Business in 1983 from University of Missouri – St. Louis. He held previous roles at Anheuser-Busch for 22 years and Spectrum for 8 years. Now, we're privileged to have Tom on the AXIUS team, being with us for 2 years now.
Tom loves speaking with and educating people, regardless of their level of knowledge on the subject. He works compassionately to help his clients: "I think what is very rewarding is that every time I have completed enrollments with Medicare I hear the words 'Thank you' for helping me in this very complicated process."
What Tom enjoys most about working with the AXIUS team is the positive atmosphere where everyone works together to be there for each other and their clients.
"Since AXIUS is a smaller firm I feel that clients get more individual attention than that of the larger firms."
An accomplishment Tom is proud of is retiring and moving into the health insurance industry. He's also become licensed and certified with major carriers and provides a service that helps people.
In his spare time, Tom likes to bike, golf and travel. He also loves spending time with his granddaughter.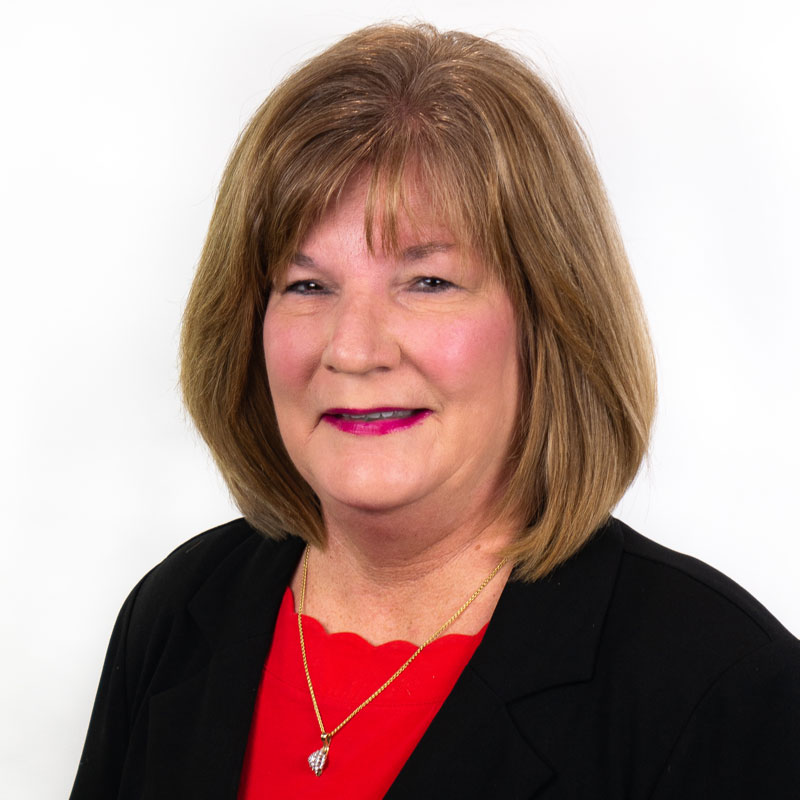 Mary M. "Peggy" Stelzer is a Licensed Healthcare Advisor for AXIUS Senior Benefits Solutions (SBS). A St. Louis native, Peggy received her Bachelor of Science in Business Administration with emphasis in Marketing and Management (Organizational Behavior), from the University of Missouri – St. Louis in 1988. Throughout the last 35 years, Peggy has worked in business, finance, administration and operations. Prior to becoming a licensed healthcare advisor, she spent the last twelve years of her career at Saint Louis University. Working at AXIUS SBS, Peggy enjoys helping people navigate Medicare, helping them narrow the field to the plans that make the most sense for their current situation. Peggy considers herself one of the few people in the world that will read an instruction manual from cover to cover. That is why she likes delving into Medicare plans and supplements; reading the fine print to get clients the correct answers to coverage questions.
When she's not in the office, you can find Peggy playing bocce at the Italian-American Bocce Club on "The Hill". She has also recently began making live-edge wood furniture for her home.
Craig Abt
Medicare Consultant
Craig Abt is a Medicare Consultant at AXIUS Senior Benefits Solutions. Craig in a St. Louis native, attaining his Bachelor of Science in Business Administration in 1984 from University of Missouri-St. Louis. He has also received his CPA.
Craig has experience in working in financial manager and director roles, working in healthcare and municipal government for over 20 years prior to working at AXIUS Senior Benefits Solutions. At AXIUS SBS, Craig enjoys the welcoming atmosphere and teamwork that takes place. With various resources available, Craig has the pleasure of helping educate clients during their decision-making process.
Craig has two children—a son serving in the military and a daughter who is a law enforcement officer. It has been his greatest joy watching them succeed. When he's not in the office, Craig enjoys woodworking, landscaping/hardscaping, golfing and volunteering.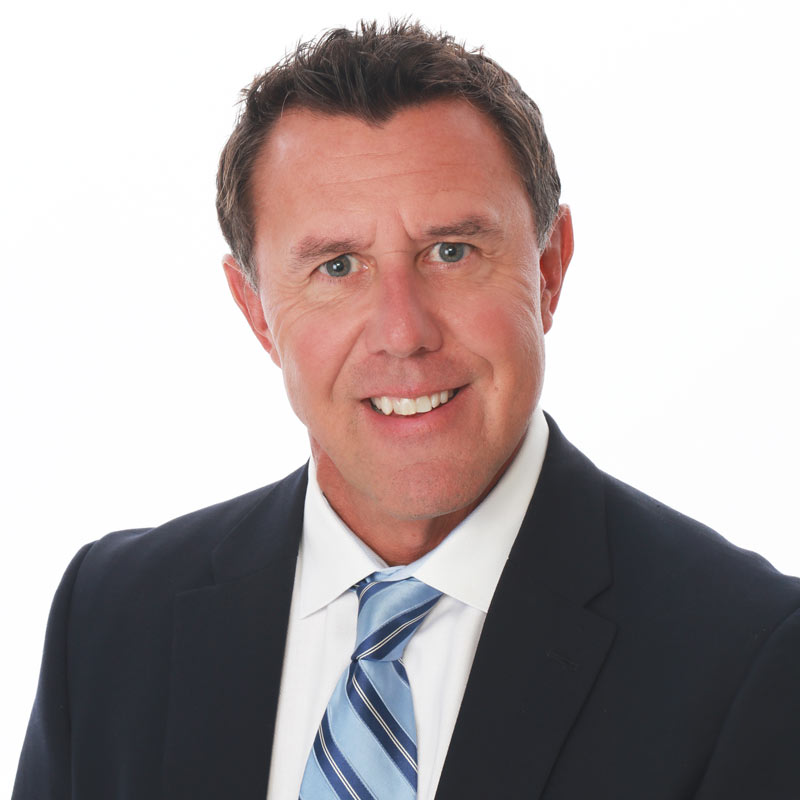 Bruce Highfield
Licensed Healthcare Advisor
bruce.highfield@axiussbs.com    |    407.399.2046
Bruce Highfield is a Licensed Healthcare Advisor at AXIUS Senior Benefits Solutions. Originally from Michigan, Bruce now resides in Ponce, Inlet, Florida, where we works for AXIUS Financial remotely. Bruce received his Bachelor's from the University of Central Florida, and has 20+ years of experience in the Healthcare Industry with Johnson and Johnson. At AXIUS, Bruce enjoys the team culture, especially being able to learn and grow from an experienced team.
Bruce has three children, and has enjoyed raising them with his wife Heather. In his free time, he enjoys spending time with his family, and doing anything that involves spending time at the beach.
Your Local Healthcare Partner
You don't have to go far to find coverage. AXIUS Senior Benefits Solutions is right here and ready to help you choose the right plan. Consultations are plan reviews are always no cost. Make an appointment today to come sit down with one of our Licensed Healthcare Advisors!